Summit Performance Consulting LLC is proud to support Stand UP Foundation!  Join us at Harbourside on Friday, March 3 at 7:00 PM for our Neon Nights Walk.  Register here.
This is a walk to promote awareness and prevention related to mental health topics chosen by teens.  Expert presenters will share on topics and local teen artists will perform.  All funds raised go to support Stand UP's programming.
Teens involved with Stand UP selected the following topics to address:
(Click on the links to learn more.)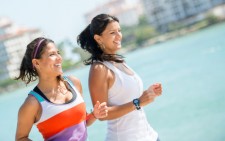 Summit Performance Consulting is posting blogs about these topics in preparation for the walk.  Stay informed and stay healthy!
Remember to register here!
Summit Performance Consulting LLC works with students and athletes to improve their performance.  Contact us for a free consultation and break through your mental barriers.