Injuries are common in youth sports.  With proper training, many injuries can be avoided.
The facts about injuries in youth sports:
48% of young athletes have at least one injury during an athletic season.  65% of these injuries are minor.
Males are slightly more prone to acute injuries such as knee and back pain.
Females are more inclined to severe injuries such as ACL tears.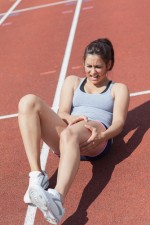 To reduce the risk of injury:
Use a training plan that focuses on correcting muscle imbalances and improving weaknesses.  Train to increase force production and improve reaction time.
Two or three times a week for one hour, complete a program that includes:
a warm up
flexibility
mobility
plyometrics focusing on change of direction, deceleration, and landing technique
strength training focusing on total body strength
corrective exercises
Summit Performance Consulting LLC works with students of all ages to improve performance.  Get more mentally tough!  Contact us for more information at Info@SummitPerformanceConsuling.com or 561-325-8363.