Many parents come to me with questions about their children's involvement in sports.  When should children start sports?  What sports should they do?  When should sports get competitive?  Expert Frank Eksten of the Franciscan Sports Medicine Institute in Indiana answers these questions in a recent article.
When should children start sports?
Start some sort of movement or exercise activity with children by the age of 5.
The focus of early sports programs should be getting kids moving and developing motor skills with the goal of improved health and fitness, not competition.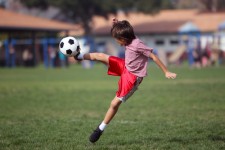 What sports are good options?
Any sports that help kids learn how to handle their bodies and anything that interests the child so they have fun while learning key motor skills.
"Programs that focus on balance and coordination are perfect for children ages 5-7," says Eksten.  He recommends looking for non-competitive gymnastics, tumbling, soccer or swimming, noting "swimming is an excellent sport to learn at a young age because of water safety."
When is it time for competition?
"Typically by the age of 8 kids are ready to be introduced to competition in sports," notes Eksten.
"Baseball and basketball are good sports in which to start introducing competition. But remember, the focus should still be on movement, motor skills and developing good body awareness. Those are the skills that will translate into speed and agility in future athletes."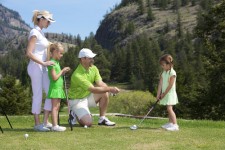 Remember the reasons for your child participating in sport:
To have fun
To stay in shape
To learn new or improve skills
To play as part of a team
At Summit Performance Consulting LLC, consultants put together a customized mental skills training plan to help your child get and stay motivated, navigate challenges, and build on his or her strengths.  To learn more, please contact us at 561-325-8363 or at Info@SummitPerformanceConsulting.com.