Cambodia, January 2016
Phnom Penh
Phnom Pehn is the capital of Cambodia.
The Killing Fields – Choeung Ek
More than a million people were killed and buried by the Khmer Rouge regime, during its rule of Cambodia from 1975 to 1979.  I could see bones and bits of clothing still sticking out of the ground.  Our guide said that more bones pop up when it rains.
The educated were rounded up from the country and brought to a torture center or killing field.  Their throats were sliced with a palm tree stalk, and they were left to die slowly.
The women died naked because their dresses were sold or used again.  They were raped in front of their children.  Then the children were killed.  No one was spared.  Learn more here.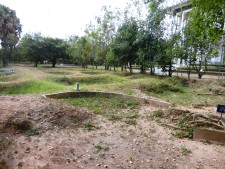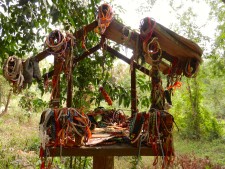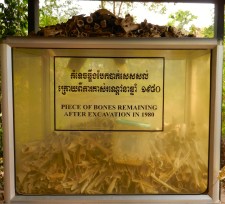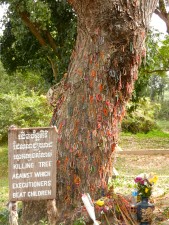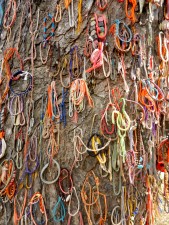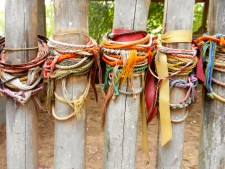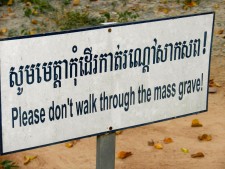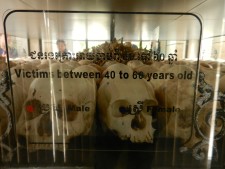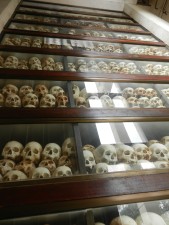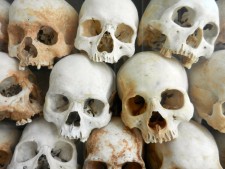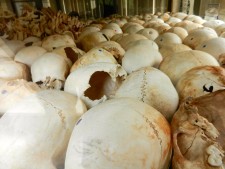 Genocide Museum/Former Torture Center
Tuol Sleng Genocide Museum is a former high school which was used as the notorious Security Prison 21 (S-21) by the Khmer Rouge regime Tuol Sleng was only one of at least 150 execution centers in the country.  As many as 20,000 prisoners there were later killed.  Many died while there.  The means of torture were unspeakable.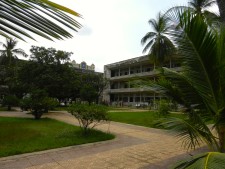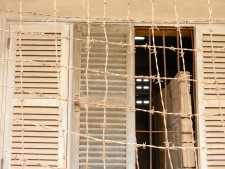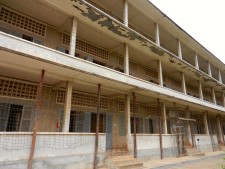 Kickboxing
Siem Reap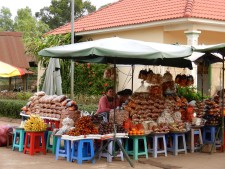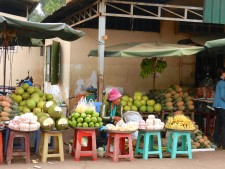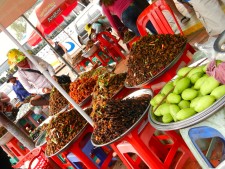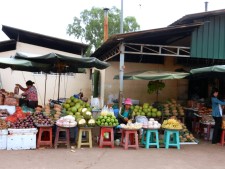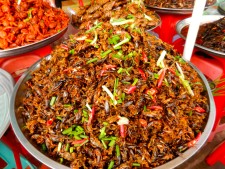 Silk Farm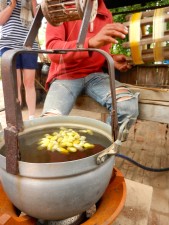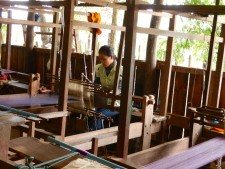 Fishing Village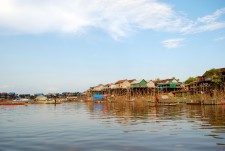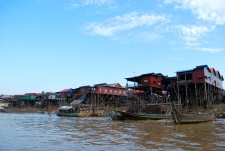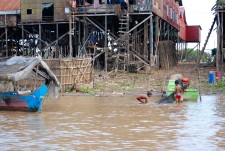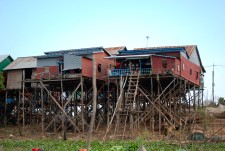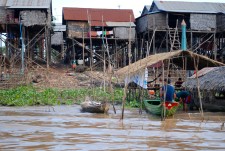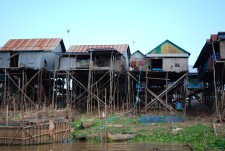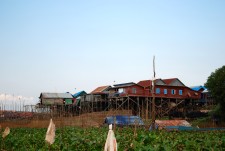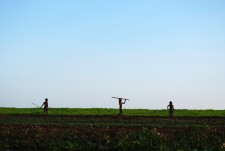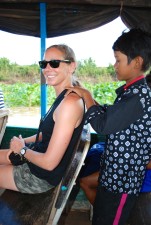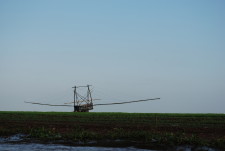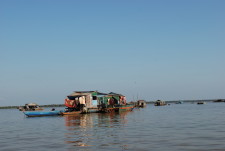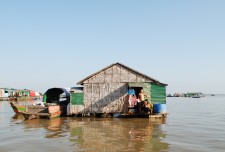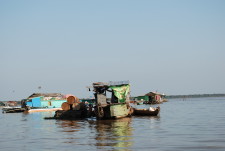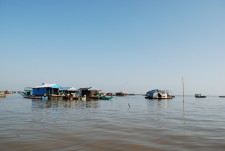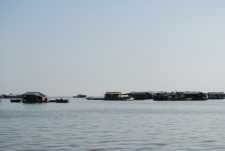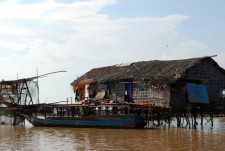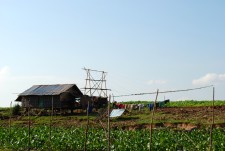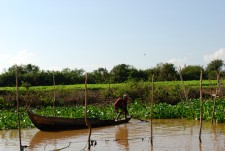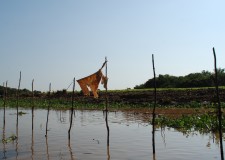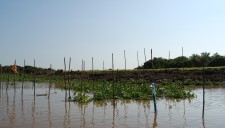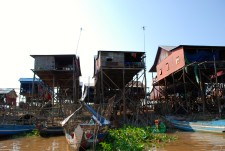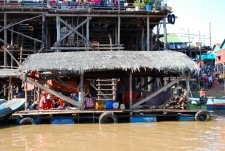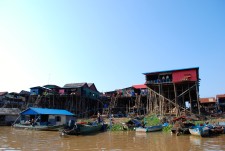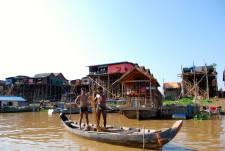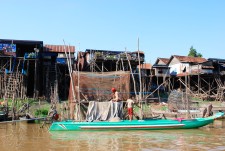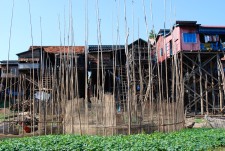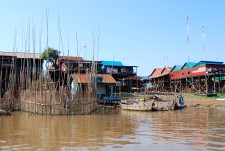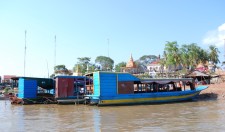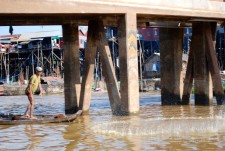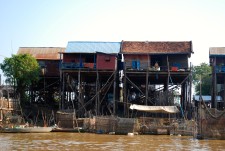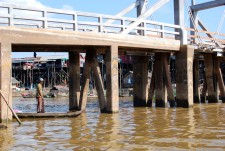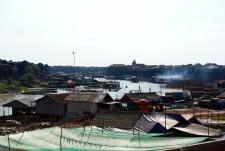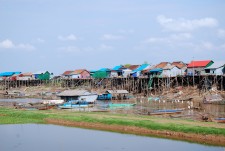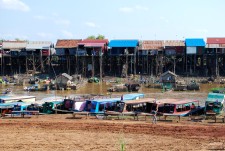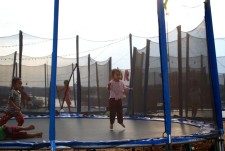 Angkor Wat
Angkor Wat is a Hindu temple and UNESCO World Heritage site.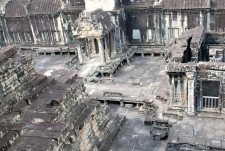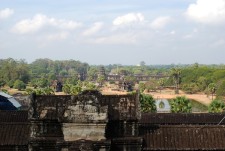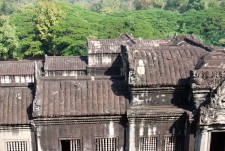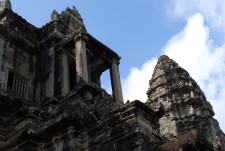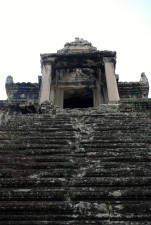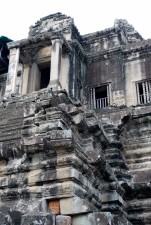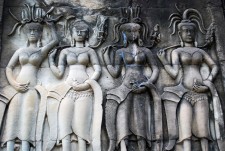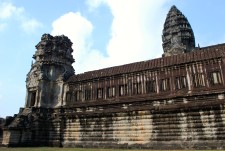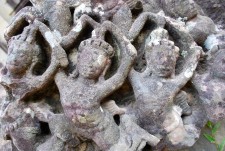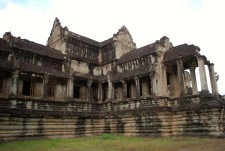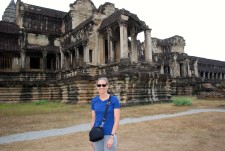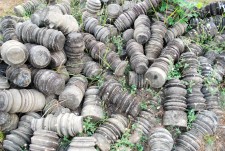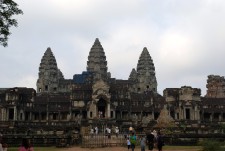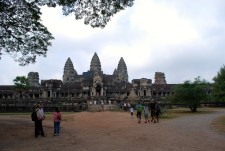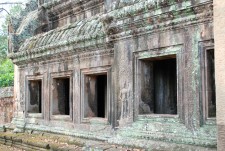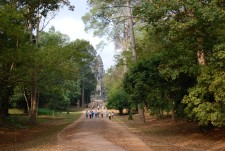 Angkor Thom
Angkor Thom is the inner royal city and was built by the end of the 12th century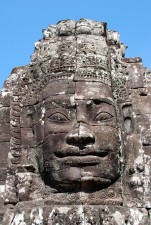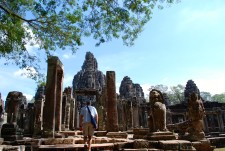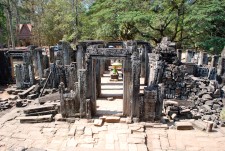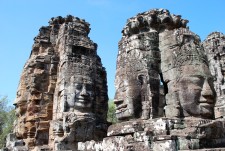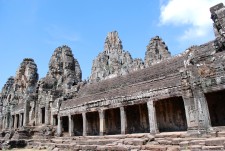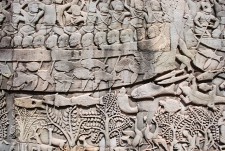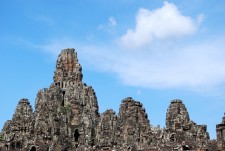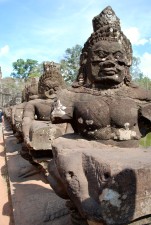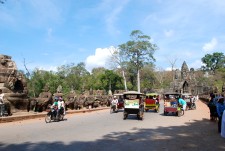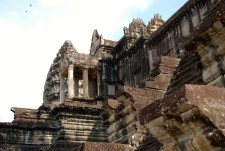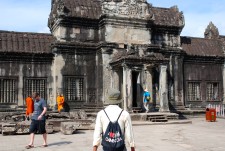 Ta Phrom
Ta Phrom wasbuilt in the Bayon style largely in the late 12th and early 13th centuries.  It was originally called Rajavihara and build as a Mahayana Buddhist monastery and university.  Gorgeous trees grow throughout the ruins.  Ta Phrom made the World Heritage List in 1992.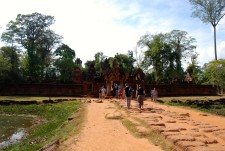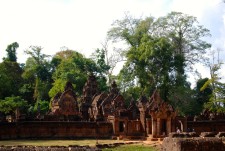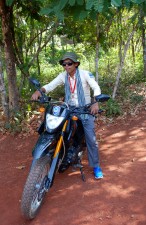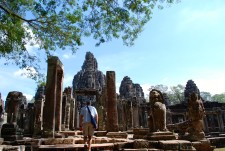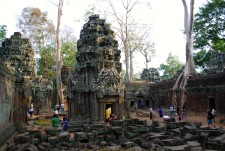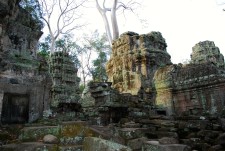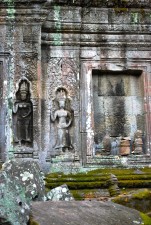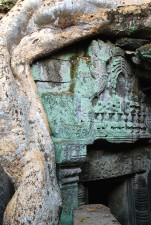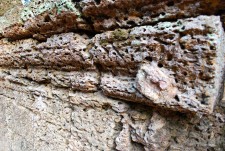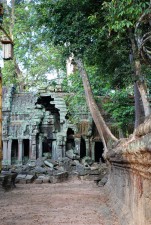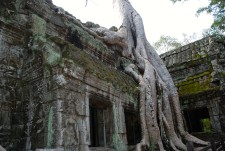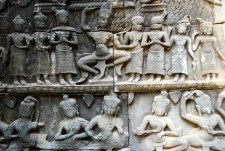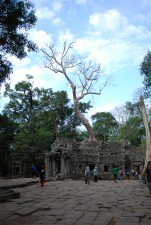 Traditional Show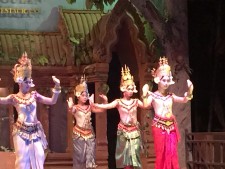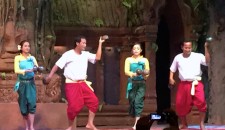 Battambang
Battambang is along the banks of the Sangker River.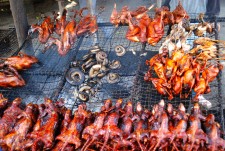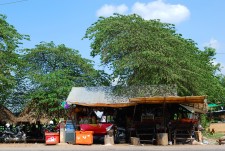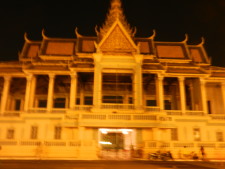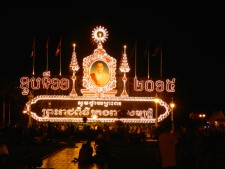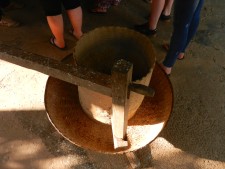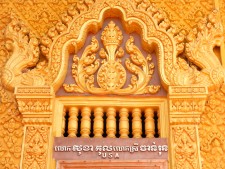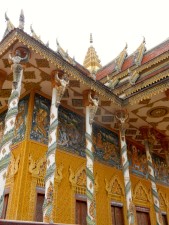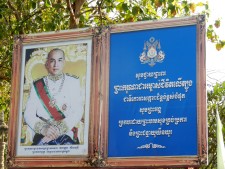 Bamboo Train
Originally built by French colonial settlers, the tracks are rarely used now.  People put two axles on the tract and then lay down a big board with a motor on it.  We cruised through the countryside and watched the sunset at a small bridge.  Trains run at speeds of up to 50 km/h (31 mph) on the 1 m gauge tracks.  If someone is coming the other way, one of you has to pick up your train and move off the tracks.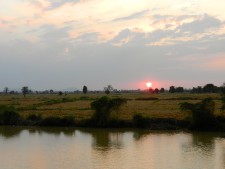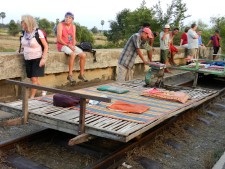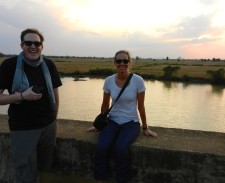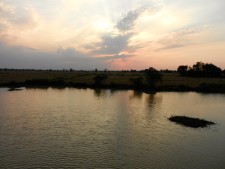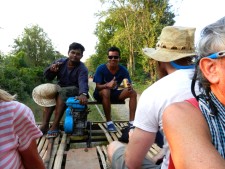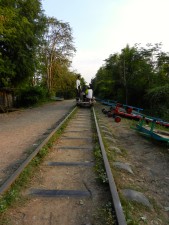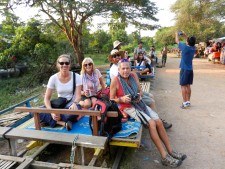 Tuk Tuk
A tuk tuk is the taxi in Cambodia.  It is a carriage pulled by a motorbike.