Summit Performance Consulting LLC inspires athletes of all levels to maximize their performance. Summit's team has extensive education in areas concerning mental skills training, including sport and health psychology, business management, leadership development, elementary education, and counseling psychology.
Catherine Broadhead, M.A., M.B.A., M.Ed.
DIRECTOR
Catherine Broadhead (Cat) earned a Master of Arts in Counseling Psychology with a specialization in Sport and Health Psychology from The Adler School of Psychology in Chicago.  She is a Certified Mental Performance Consultant by the Association for Applied Sport Psychology (CMPC-AASP-447).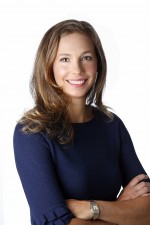 Throughout her life, Cat has been an academic and involved in sports. Cat has always been interested in leadership and intrigued by how emotions influence learning and performance. Cat majored in psychology at Kenyon College in Gambier, Ohio where she is an active volunteer. She earned her Master of Elementary Education from Vanderbilt University's Peabody College, has taught elementary school in public, private, and charter schools, and established a Gifted and Talented program in a charter school.
During Business School at Cornell University's Johnson School, Cat worked for Cornell Outdoor Education's Teambuilding Program. In the classroom and on the ropes course, Cat realized how perfectionism and anxiety influence performance. Now Cat specializes in counseling adults and children in sports and high stress situations.
Cat likes to downhill ski, do yoga, play tennis, and run on the beach or in the woods.
NETWORK
We work with a network of professionals in sport and health psychology, education, and related fields.  We are happy to provide resources and referrals.