Often the mental pain caused by your injury and the temporary or permanent loss of your sport can be far more devastating than the physical injury.
This type of pain must be addressed and managed in order to recover quickly and completely.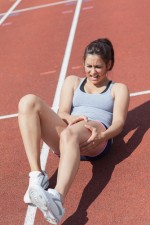 For some athletes, the psychological response to injury can trigger mental health issues such as depression, anxiety, disordered eating, and substance use or abuse.
When a student-athlete is injured, there is a normal emotional reaction that includes processing the medical information about the injury provided by the medical team, as well as coping emotionally with the injury.
Emotional responses to injury may include:
Sadness
Isolation
Irritation
Lack of motivation
Anger
Frustration
Changes in appetite
Sleep disturbance
Disengagement
It is important to be mindful of the emotions you may feel during your injury and manage them proactively.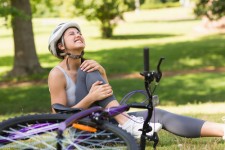 For clinical issues, consult a licensed mental health professional.  Summit Performance Consulting, LLC offers support for athletes during rehabilitation.  Contact us for more information on how you can improve your game even if you can't physically play.  Manage your mental skills and get back to play more quickly.
Injured athletes might feel alone and distanced from their teams.  It can be very helpful to talk to athletes who are in the same situation.  There are many groups that offer support to injured athletes.  Try the following Facebook Groups:
Advocates for Injured Athletes
Wings for Injured Athletes
Injured Athlete's Toolbox
Stanford Injured Athlete Support Group