How do you make positive thinking work for you?
Gabriele Oettingen, of New York University and the University of Hamburg has been researching positive thinking and motivation.  In her book, Rethinking Positive Thinking: Inside the New Science of Motivation, she states that some kinds of positive thinking can trick the dreamer into believing he's already done the work to get to the desired goal, squelching the motivation to actually go after it.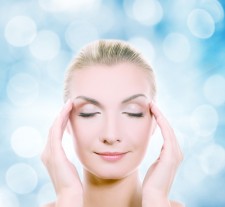 "Positive thinking alone is not enough," Oettingen says. Fantasizing about success without considering reality can actually diminish the likelihood of a better outcome.
The right way and form of positive thinking must take into account the real-life barriers to success and plan for these.
Oettingen created a simple cognitive tool that can help children and adults stay motivated to achieve a goal.  The tool is called "WOOP" –
     Wish, Outcome, Obstacle, and Plan
Read examples of how WOOP works in this article:
Why Understanding Obstacles is Essential to Achieving Goals
Oettingen also created a WOOP app.  Try it for free.
Oettingen's research demonstrates how positive thinking must be grounded in reality and plan for obstacles.  Learn more about positive self-talk and visualization in sports as well as other wellness issues in our blogs.
At Summit Performance Consulting LLC, consultants put together a customized mental skills training plan to help your child get and stay motivated, navigate challenges, and build on his or her strengths.  To learn more, please contact us at 561-325-8363 or at Info@SummitPerformanceConsulting.com.