Many of us amateur golfers don't get on the course very often.  Then, we find ourselves signed up to play in a tournament and we haven't played in a long time.  How can we prepare?  I went to the pros and asked them for some advice.  Here are some tips they have for us so we can play our best when we feel rusty.
Review the game.
'Don't know the basics of the game?  Check out Golf Digest's review.  Knowing the game will give you some more confidence on the course.
Take a lesson.  'No time before the tourney?  Ask your partners questions you may have about scoring, golf etiquette, what club to use, etc.  Watch how the good players swing.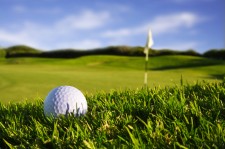 Don't count your shots.
Several pros told me that when beginning golf it is best not to keep score.  "If you want to pick up a ball and try again, do it," one advised.  The point is to learn the game and enjoy it.
But what about tournaments?  Many tournaments play "best ball."  So, if you do hit a terrible shot, you won't bring down your team.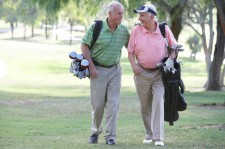 Have fun
Have fun and play with confidence.  Enjoy learning the game and take the game one shot at a time.  Negative thoughts tighten up the wrong muscles enough to blow your shot.  If your mind is truly in the present, you don't evaluate how you're playing. Take it one shot at a time, not thinking about past shots or the score.  Enjoy being out on the course and with your friends.
Summit Performance Consulting LLC works with golfers of all levels to improve their mental game. Contact us at Info@SummitPerformanceConsulting.com or 561-325-8363 to learn more about how to become the best golfer you can be.