Many of my clients are perfectionists.  It makes sense.  They have high standards and expect to perform at these high standards consistently.  Mental skills training helps them perform at high levels, but is perfection even achievable?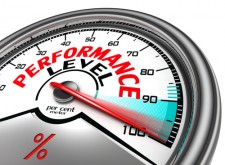 Is there such a thing as a flawless performance?  We have seen "perfect" performances by Olympic athletes.  As skaters spin on the ice and skiers soar down the slope, we see achievement in sport that nears perfection.
Sometimes these performances can only be seen as perfect.  For example, in 1976, Romanian gymnast Nadia Comăneci scored the first perfect 10.  Her performance was the first judges scored as flawless.
At the same time, we've seen Olympic athletes fall.  We are at the edge of our seats because we know that each performance is not – cannot be perfect.
Olympic athletes work with sport and health psychology consultants to perform at a high level more consistently.  They learn mental skills to help them control their emotions during high pressure moments like the Olympics.
Learn how working with a sport and health psychology consultant can help you achieve your goals.  Call Summit Performance Consulting LLC  at 561-325-8363 for a free consultation!