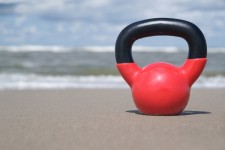 The kettlebell, unlike the dumbbell, was designed for swinging movements that help improve the posterior chain muscles.
Kettlebell exercises build strength and endurance, particularly in the lower back, legs, and shoulders, and they increase grip strength.  And kettlebell exercises are fun to add to your routine.
Print out this blog and post it.
Look at the pictures and follow these basic kettlebell exercises.
Summit Performance Consulting LLC recommends working with a professional before beginning any new exercise program.
Summit Performance Consulting LLC works with athletes and students at all levels of competition.  Often we work with clients via phone and Skype.
Find out how your performance can benefit from working with Summit Performance Consulting LLC. Contact us at Info@SummitPerformanceConsulting.com or 561-325-8363 for a free consultation.