Every year I try to learn something new, and I suggest that my clients do the same.  Learning something new is exciting and humbling.  Trying a new sport or activity can give us a new perspective on our mental game in other sports.
"The beginning is the most important part of the work." – Plato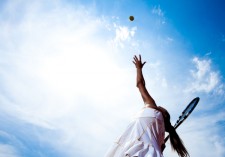 This year, I took up tennis [after 25 years].  I did this because I was bored with running and disappointed in my running performance.  I'd been running since I was eight-years-old, so I don't expect to get any personal bests at 40-years-old.  It was time to try a new sport.  I went to the beginner's tennis clinics and learned how to play tennis again.
Being a sport psychology consultant, I read several books about the mental game of tennis.  All of them agree that an important mental skill in tennis, and in most sports, is the ability to play in the present.  As a beginner, I was better able to do this.  I didn't beat myself up over mistakes.  Heck, I'm a beginner!  I took the information in and moved onto the next shot.
Often, athletes can benefit from having a beginner's mindset.  The beginner doesn't put too much meaning into a win or loss.  The beginner has a fresh mind on the game and is focused on improving.
Yes, beginners feel disappointed at a loss or elated about an accomplishment, but they are eager to learn and focused on the next lesson.  Accomplished athletes often attach self-worth to outcomes, whereas beginners are more focused on the process.
Think like a beginner.  Take your game one play at a time.  Use errors as feedback, rather not judgement of yourself.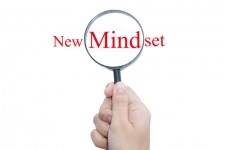 "In the beginner's mind there are many possibilities, but in the expert's there are a few." – Zen Master Shunryu Suzuki
We were all beginners in our sport once.  Learning tennis has reminded me of the importance of playing in the present and not judging my play.  How has this helped me with running?  I am more accepting of where I am with running and focus on the joy of each run.  I changed my running routine to make runs more fun.  I understand that I may not get the times that I once did, but I celebrate that I am able to still run despite years of running and major knee surgery.  When I run like a beginner, the miles go by faster because I see what I am achieving with each step more clearly.  I remember the joy of my sport.
Try a new sport or get a new perspective on your sport.  Summit Performance Consulting LLC works with athletes of all levels to improve their mental game.  Learn more off the court to play better on the court.  Contact us at Info@SummitPerformanceConsulting.com or 561-325-8363.